News
Editorial board, 26 - Jul - 2015
The stray dog menace and rabies control in Kerala - IVA Guidelines for implementation of ABC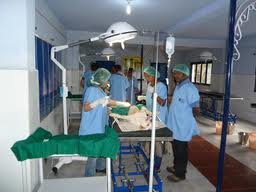 ABC- ARV programme as a solution for the stray dog menace in Kerala.
IVA, Kerala, after having discussed and deliberated over the stray dog menace in our state, has come out with some pointers which everyone in the authority and our fellow vets need to consider and keep in mind.
1. ABC has to be an year round programme.
2. Anti rabies vaccinations should be repeated every year for all the street as well as owned dogs and cats.
3. A perceptible difference will be visible only after 2 to 3 years of continuous implementation. A real population control can be achieved only after 5 years.
4. For the programme to be effective, it should be conducted in a complete and intensive manner.
5. To be effective and not entangled in red tapism, it has to be done by newly recruited vets and para staff . Hence implementation through Janakeeyasoothranam at Panchayat level will not yield desired results. A separate wing for ABC under Animal Husbandry Department will be effective as the programme can be monitored state wide.
6. The facility for doing ABC should be set up at Block Panchayath level and should not be attached to Veterinary Institutions as there is high risk of disease spread to other animals that are brought to the hospitals for treatment and surgery. Hence, operating facilities and shelter facilities for the dogs before and after the operations should be constructed at Block levels .
7. To overcome the race with new births happening every other day, we should employ sufficient number of doctors in each district and requisite para staff to do surgeries in an intensive way. Atleast 30 doctors and proportionate number of parastaff are needed in each district. Any number less than that, is sure to fail .
8. By doing few surgeries at a few places will not in anyway help the cause of stray dog control. If the staff, facilities and funds are not sufficient, ABC will be a total failure. ABC-ARV must be concurrently conducted all over the state for maximum benefit .
9. Responsible pet ownership and responsible behaviour of the public are an important pre requiste for the success of this program. Dumping of food waste and waste of animal origin in the streets and open places will directly work in the way of defeating this programme.
10. We can only go by rules that are in existance and by the act enacted by the Indian Parliament, when considering the control of stray dog menace.
11. Killing of dogs can in no way prevent the menace as the streets will get repopulated in no time.
12. What we need is a political will and a clear vision regarding how to tackle the menace.
13. Remember ABC is Animal Birth Control and NOT Animal Bite Control.
14. The attitude of common man has to change. Pelting stones and hurting street dogs can result in aggressive behaviour among the dogs towards human beings.
15. ABC surgeries are complex and time consuming that requires administration of general anaesthesia and is not a simple procedure as in family planning surgeries done in human beings. It consists of removal the uterus and ovaries in female dogs and removal of testicles in male dogs.
16. Mass awareness programmes especially among school children, prophylactic vaccination for school children, awareness to public regarding waste disposal and first aid in case of exposure are to be conducted along with the implementation of ABC.
Please go through the IVA recommendations uploaded in this site (news segment) for a detailed overview.
Lets join hands to fight this menace. Veterinarians of Kerala are committed to undertake this risky venture for the sake of public health.
IVA, KERALA.