News
Dr. Siby K Chacko, 29 - Dec - 2015
VETRICON 2015 - New office bearers of IVA for 2016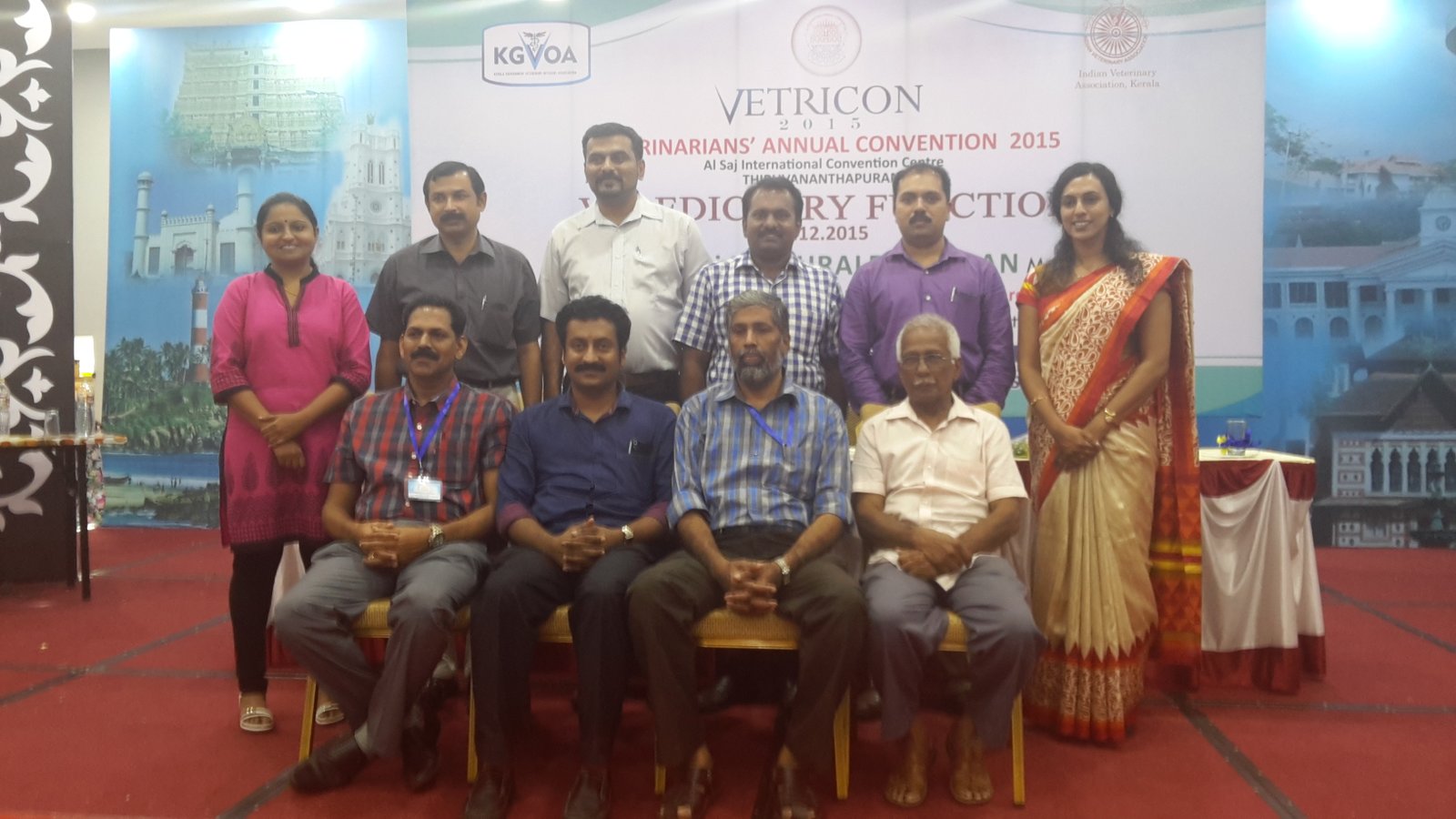 VETRICON 2015- New office bearers of IVA, Kerala for 2016
The annual general body of IVA took place in the main convention centre of Al Saj today ( 29/12/2015) afternoon. Dr. E. K. Easwaran presided over the function. Dr. P. Biju, General secretary welcomed the gathering.
This was followed by elections and Dr. Theodore John was declared the presiding officer. Dr. Mohammed Haneefa was declared as the deputy presiding officer. The new office bearers were elected unopposed and the meeting came to a close with vote of thanks.

The list of office bearers for 2016 are appended below.
President: Dr. V. ChandraMohanan Nair
Secretary: Dr. Sai Prasad
Treasurer: Dr. C. K. Premakumar
Vice Presidents:
North Zone. Dr. Varghese K J
South Zone. Dr . Sangeeth Narayan
Lady VP. Dr. Bindya Liz Abraham
Joint Secretaries:
North Zone. Dr. Velayudhakumar R
South Zone. Dr. Manoj Nair
Lady JS. Dr. Sharmada
Building Committee Member. Dr. Kumaradas

Auditors. Dr. Mathews Thankachan and Dr. Justin Jacob Adhikaram