News
Editorial Board, 24 - Sep - 2015
World Rabies Day Commemoration - Quiz Programme for School students - Alappuzha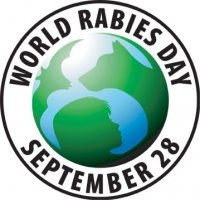 World Rabies Day Commemoration - Quiz Programme for School students - Alappuzha
IVA Alappuzha unit conducted a Inter school Quiz competition and an awareness class on Rabies and rabies control on 22.09.2015 at Leo XIII'th Higher Secondary School, Alappuzha.
The programme was inaugurated by Dr.P.Biju, IVA General Secretary in a meeting presided by Dr.G.Sukumara Pillai, President, Alappuzha, IVA district unit. Dr.Sangeeth Narayan Vice president, IVA,South Zone, Dr.R.Mini, Dist.President KGVOA, Dr. Jyothimon, (JS,KGVOA) Dr.S.Santhosh, Dr.A.Sobhana,District Animal Husbandry Officer, Alappuzha,Dr.Sreejith N.Bhaskaran ,Secretary IVA dist unit, and Sri. Josy Bastin, Headmaster of the school spoke on the occasion.
Dr.Deepu Philip Mathew , Veterinary Surgeon, VPC, Chengannur handled a class on rabies and its control for the students and parents.
Team of two students each from 28 schools participated in the quiz. Dr.G.Sukumara Pillai, President IVA district unit mastered the quiz competition. Six teams qualified following a knock out and entered the final round. A ten round quiz programme incorporating 70 questions relating to rabies were asked.
Masters Ijas Ameen and Akhil Das of Pop Pious Higher secondary school, Kattanam ,Kayamkulamm, bagged the first place. Abhishek MS and Jos Antony of St.Theresas HS, Manapuram,Cherthalla secured the second position. Ameerul Firdous and Muhammed Afeef of Government HS, Mannamcherry, Alappuzha bagged the third place.
Dr.P Biju, General Secretary IVA and Dr.A.Sobhana, DAHO, Alappuzha distributed prizes to winners and certificate to all the participants.
Dr. G. Sukumara Pillai
President, IVA, Alappuzha