News
Editorial Board, 13 - May - 2016
Release of the IVA expert panel report on ABC AR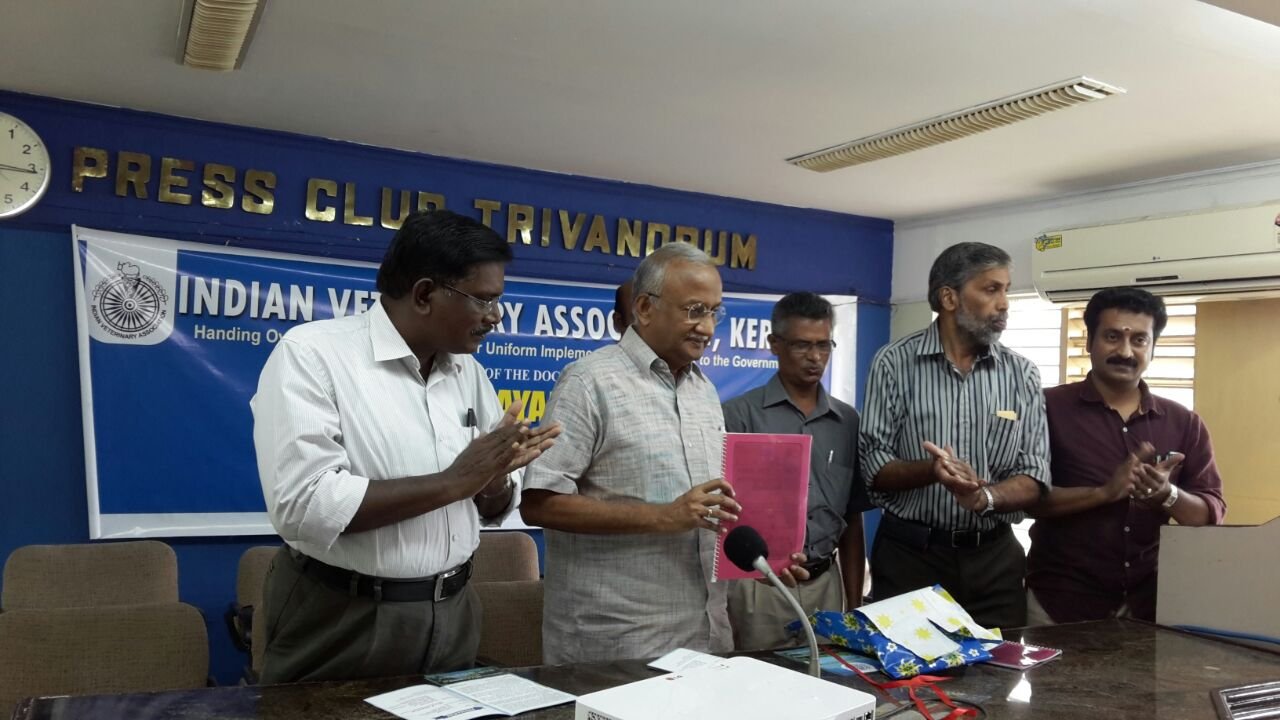 The IVA expert panel study report on ABC AR was released by Sri. S M Vijayanand IAS, Hon. Chief secretary of Kerala in a meeting convened at the Trivandrum Press Club on 12/05/2016. The Chief secretary in his address offered all possible help from his part to tackle this important issue and lauded the efforts of Veterinary Assoiations in the initial phase of Peoples plan campaign of Kerala.
IVA State president Dr. V. ChandraMohanan Nair presided over the function. Dr. Saiprasad S, IVA General Secretary welcomed the gathering. The study report was received on behalf of AHD by Dr. S. Chandrankutty, Director of Animal Husbandry Department. The meeting was addressed by Dr. K.K. Jayaraj and Dr. Ramesh Kumar, Additinal directors of AHD, Kerala, Dr. E. K. Easwaran, former President of IVA, Kerala and Dr. Prem Jain, Member KSVC, Trivandrum. Dr. Manoj Nair, Joint secretary IVA, South Zone presented the report in detail. This was followed by an open forum in which all the memebers took active participation.
IVA thanks all its members who actively participated for the success of the function.
Download PDF Version