News
Dr. Dilip Chandran, 13 - Dec - 2015
VETRICON 2015 - All set for the curtains to go up....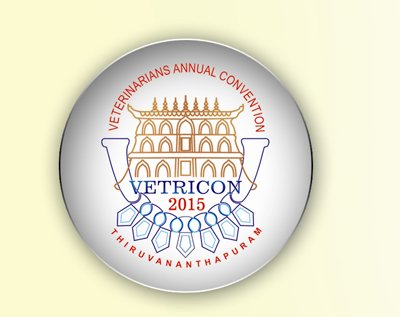 The stage is all set for the curtains to go up for VETRICON 2015 at Al Saj International Convention Centre Kazhakootam from 27th to 29th December.
The function begins with a Seminar on "One Health",Prevention at source saves health. Dr. Arunkumar from Manipal University, Dr. Sara Varghese from Dept of Preventive Medicine Ttivandrum Medical College and Dr. Sunil HOD. VPH, COVAS, Mannuthy, Trichur. It will be followed by Kalasandhya to be inaugurated by Sri. Girish Puliyoor renowned Poet. The highlight of this event consists of song and dance programs by Vets. VETRICON 2015 will be officially inaugurated on 28th by Hon'ble Health Minister Sri. V. S. Sivakumar. Sri. Palode Ravi, Hon'ble Deputy Speaker shall release the Souvenir. Sri. M.A.Wahid, Hon'ble MLA, shall inaugurate the farewell function to honour retired Vets.It will be followed by AGB of KGVOA.
Nrithasandhya comprising of song and dance performance by professional troupes shall be inaugurated by Hon'ble Mayor Sri. V.K.Prasanth.
AGB of IVA shall be held on the morning of 29th. Valedictory function will be inaugurated by Hon'ble Minister for Animal Husbandry Sri. K.P.Mohanan. Sri. K. Muraleedaran, Hon'ble MLA shall release the IVA Diary 2016.
Download and Read details from link below
Download PDF Version