News
Editorial Board, 28 - Dec - 2015
VETRICON 2015 - Inaugural Ceremony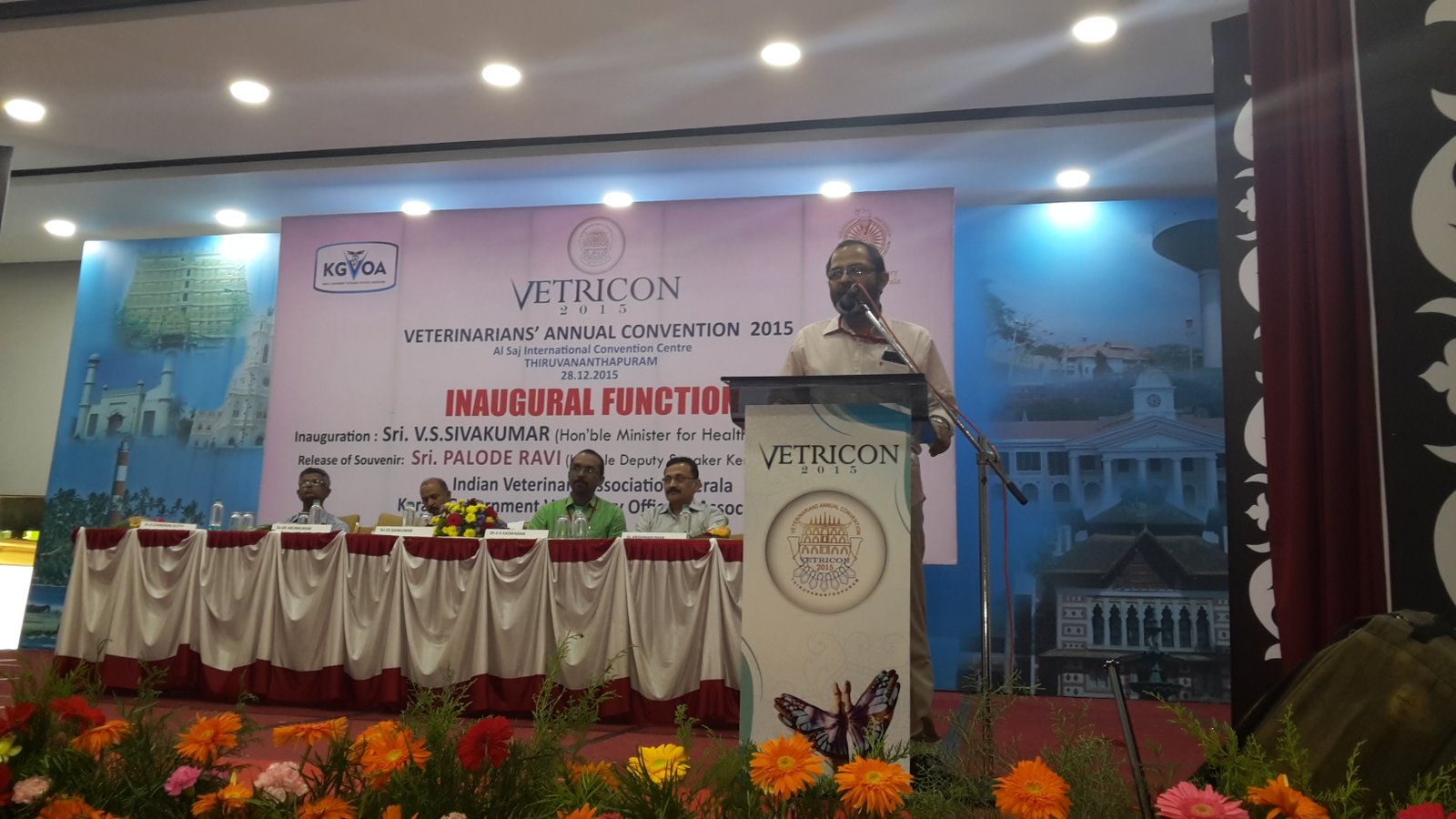 VETRICON 2015 - Inaugural Ceremony
The inaugural ceremony of Vetricon 2015 is underway at the Al Saj Convention Centre, Kazhakkuttam, Thiruvananthapuram. The august gathering was welcomed by Dr. C.Sreekumar, General Secretary, KGVOA. The meeting is being presided by Dr. E. K. Easwaran, State President, IVA, Kerala. Dr. K.Krishnakumar, member of the Indian Veterinary Council felicitated the meeting. Dr. K. R. Arunkumar, State president, KGVOA, Dr. Biju P, General Secretary , IVA, Kerala and Dr. S. Chandrankutty, Director of Animal Husbandry, Kerala addressed the gathering.
Dr. E. K. Easwaran in his presidential address reiterated the importance of the Animal Husbandry sector in building the rural economy of India. He also mentioned the importance of the upcoming Veterinary Practitioners Regulatory Bill, In the Indian Parliament.
Dr. Krishnakumar in his address congratulated the professional body IVA, Kerala, Service organisation KGVOA and the Kerala State Veterinary Council in moving forward hand in glove for improving the professional standards in Kerala. He also mentioned the great impetus given by the associations and KSVC in providing continuing veterinary education to vets of Kerala. He mentioned the importance of the Veterinary Practitioners Bill coming up in the next few months.
Download PDF Version